News & Announcements
We are looking forward to welcoming you back to campus, where you will need to follow NSCAD University's updated COVID-19 protocols (CLICK HERE). Stay safe and have fun!

All students (including Extended Studies), staff and faculty are required to complete a NSCAD Confirmation of Vaccination form (CLICK HERE) BEFORE the start of classes or they will NOT be allowed on campus. Everyone 12 years of age and older is required to be fully vaccinated. Please note that masks must be worn at all times on campus (NS Public Health is recommending a three (3)-layer mask that is well adjusted and covers, nose, mouth and chin) and social distancing must be followed as outlined in NSCAD's Return to Campus Plan (CLICK HERE).

The medical information provided in the form will be kept secure and confidential. Please do not email your information. Sending information outside of the Forms Portal could compromise the confidentiality of your medical information. NSCAD University's community is built on mutual support, trust, integrity, and a sense of shared responsibility. Our planning and vigilance to keep our community safe is built on the same values. We look forward to having you back on our campuses and offering you the best quality programming in a healthy and safe environment.
Exhibitions & Events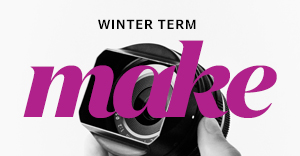 Resister for our Winter 2022 courses and March Break programming. See how to create a Student Account CLICK HERE or to register through our Family Portal CLICK HERE If you have any questions, or require further information, please email make@nscad.ca, and we will be happy to assist. Your artistic journey awaits you!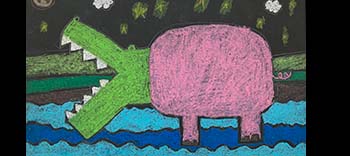 About

Imagine Explore. Express
Making art is easier than you think! Whether you're interested in career or personal enrichment, taking courses as a stepping-stone to full-time studies, or just for the fun of it, we offer a wide range of short and long term courses, workshops, open studios and online courses. We offer approximately 180 courses and camps throughout the fall, winter, spring and summer terms. Join us to explore your passion.
Extended Studies is a conduit for bringing the community into NSCAD and to extend NSCAD into the greater community. At Extended Studies, we make art accessible through outreach and innovation. Our programs provide a unique opportunity to access NSCAD University's professional equipment and facilities. We provide community access and demystify art in a supportive environment.
Required fields are indicated by .